Blog
MOVments: Thinking Outside the City
Posted by:

Anna Wilkinson

on

August 07, 2012 / 7:35 AM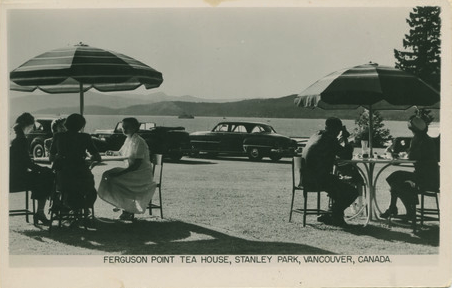 Okay, everyone, breaking news: it's really hot outside. So hot, that you probably shouldn't even be reading this. You should be out there enjoying all the park sitting, patio basking, ocean swimming, and beach lounging that your rain-soaked little hearts desire. However, if for some reason you're cooped up in front of your computer, you can at least do the next best thing and read about being outside in this week's MOVments.
Sleeping Out. This week OpenFile gives us the inside scoop on sleeping outdoors. As Jesse Donaldson reports "sleeping out" (in contrast to homelessness) is "a deliberate, conscious decision by otherwise normal, able-bodied folks to forego conventional accommodation (especially in the milder months), to live differently and save money in a very expensive city." Definitely one way of avoiding high rent at least for a little while.
Skinny Streets. The Vancouver Courier makes a compelling and historically-grounded call for "thin" streets in a recent article. Allen Garr explains that many of our wider streets, designed prior to the 1928 Bartholomew plan, were originally meant to be major transportation routes. But in some cases this never came to be, and we were left with unnecessarily wide thoroughfares, little traffic, and what is perhaps a remarkable opportunity to fill in the space with affordable, higher density housing.
Outdoor Art. With City Councillor Raymond Louie calling for an end to the fee for painting murals on homes and businesses, some of us are wondering what a proliferation of Vancouver wall art would look like. Andy Longhurst of The City blog is concerned that the powers that be would restrict the expression of politically-critical public art. As he says, "We'll have to see where this goes."
Zipping Along. Vancouver was recently voted best car-sharing city in the Northwest by Sightline Daily. Beating out Portland and Seattle, it seems that our fair city stole the show with its three strong car-sharing services and large number of vehicles available for people who want the convenience of occasional access to a car without the high costs of ownership. Read on for the low-down on car-sharing companies like Car2Go, Modo, and Zipcar.
At the MOVeum:
August 16 - Volunteer Information Session
September 20 - Opening Day - Object(ing): The art/design of Tobias Wong
[Image: Ferguson Point Tea House, Stanley Park postcard, c.1960. From the MOV Collection H2008.23.2070]