Blog
MOVments: Schooling, Social Housing, and Shopping
Posted by:

Anna Wilkinson

on

November 13, 2012 / 12:58 PM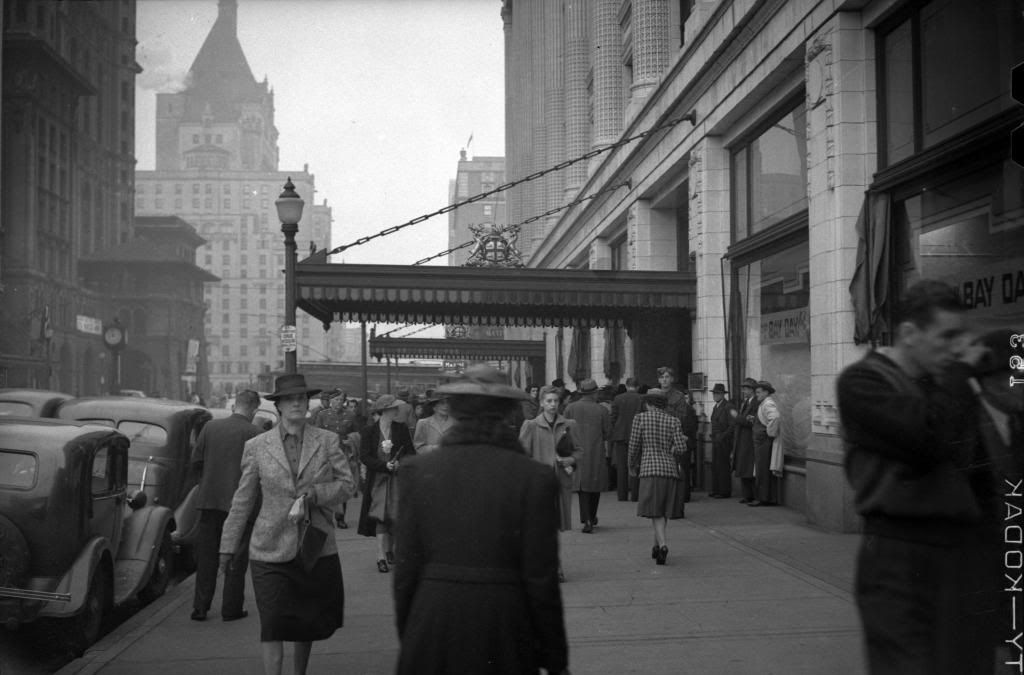 In this instalment of MOVments we're taking a look at some pretty momentous happenings in the city. From a North Vancouver case that concluded in a landmark decision by the Supreme Court of Canada, to an unprecedented move forward by the provincial housing strategy, some key moments unfolded in civic history this week. And as a bonus, we're exploring some crucial junctures in something that, from a cultural standpoint, may be equally as important: the history of department store shopping.
Support for Special Education.
A fifteen-year legal struggle with the North Vancouver school system is finally over for Jeffrey Moore and his family. The Supreme Court of Canada ruled that Jeffrey, who had been diagnosed with dyslexia, was discriminated against when he was not given the help he needed with reading and literacy at his North Van school. As the
Globe and Mail suggests
, the implications are much broader than Jeffrey's case alone: "Advocates for the disabled were overjoyed by the judgment. They said that school boards that cannot furnish compelling evidence to justify under-funding must henceforth provide genuine help to children with learning disabilities." However, in
his opinion piece
for the
The Tyee
Crawford Kilian responds to the ruling, problematizing the way that school boards in the province have had their budgets rerouted. It seems that as always, the story is a bit more complicated than at first glance.
Hopeful Housing.
The
opening of the Sanford Apartments
last week was a monumental occasion indeed: it is the seventh of 14 supportive housing developments planned for city-owned land in Vancouver. The housing complex also provides facilities such as a library and computer room for Vancouverites at risk of homelessness. As Mayor Robertson said it, "Safe and supportive housing is one of the most urgent needs of residents living with mental-health challenges, especially for those who are homeless or at risk of becoming homeless." And it looks
the former Ramada Hotel may be next in line for redevelopment as a social housing complex for seniors
. It's the first non-downtown property the city has bought for conversion into low-cost housing.
Bay Day.
And finally, David Look spends a day at the The Hudson Bay Company at Granville and Georgia and in the process weaves together
a thoughtful piece
on history, shopping, and memory for
Ballast
magazine. As he explains, "My idea was to get to the root of the 21st-century lifestyle that the Hudson's Bay Company and its flagship stores throughout Canada represented. What became apparent was how deeply that lifestyle was entrenched in my own sense of personal history, and how my day spent there was, in part, an attempt to connect with it." Read it and you may just learn a thing or two about the shifting culture of department stores in Canada, the new Top Shop store, and the author's lived experience of it.
At the MOVeum:
November 18 - SALA SPEAKS @MOV: In Praise of Ambiguity
November 25 - SALA SPEAKS @MOV: Children in the City
November 28 - Evolving Geographies of Immigration in Vancouver: History and Horizons
December 8 - Love You Forever Tattoo Parlour
[Image: Pedestrians on Georgia Street outside the Hudson's Bay Company, 1940s. Courtesy of the City of Vancouver Archives,
CVA 1184-1005
]