canada day
Posted by:

Anna Wilkinson

on

July 03, 2012 / 7:59 AM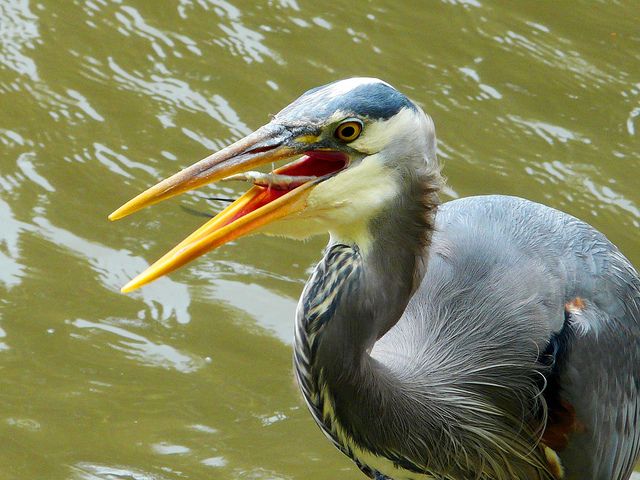 This weekend there were plenty of reasons for Vancouverites to get together and make some noise. Read on for some of the week's happenings that had people cheering, jeering, and everything in between.
Denouncing Sexual Violence. This Saturday, hundreds of people came out for Vancouver's second annual SlutWalk, protesting the culture of victim-blaming that surrounds rape and sexual assault. The Georgia Straight explains that the movement stems from comments made last year by a Toronto police officer who suggested that women could stop dressing like "sluts" in order to avoid dangerous situations. For more photos from the event check out The Province's coverage.
Mixed Emotions on Canada Day. Whether your Canada Day involved the downtown parade and fireworks or a sampling of the food cart delicacies and music at the Waldorf Hotel, there were enough festivities to satisfy almost everyone this Sunday. However, anti-war activists protesting the military display downtown were less than exuberant. And World Cup fans rooting for Italy didn't have much to cheer about as their team lost out to Spain on Sunday. Commercial Drive, known as Vancouver's Little Italy, had been buzzing with excitement (and rowdiness) leading up to the game.
Shout Out for West Coast Comedy. The Canadian Comedy Awards are coming up and Vancouver's own Sunday Service is up for a number of awards including "Best Improv Troupe" and "Best Web Clip." That's quite a feat given that the award show is known for focusing more on Toronto-based comedians than "far-flung" West Coast and Maritime acts. Good luck to the Vancouver-based nominees this year!
Squawking in Stanley Park. And lastly, the good folks at Vancouver is Awesome recently clued us into the existence of a charmingly loud congregation of herons living in Stanley Park. Follow the link for more on the heronry (including what kinds of sounds the baby birds make and how you can adopt a nest).
At the MOVeum:
August 18 - MEMBERS ONLY Art Deco Chic: Talk & Tour with Ivan Sayers
[Image: Great blue heron in Stanley Park. Photo by Jim Simandl]
Posted by:

Zaena Campbell

on

April 09, 2012 / 12:00 AM
It's Museum Monday!  This week we're celebrating the historic art deco landmark which connects Kitsilano (and the MOV) to the heart of Vancouver's downtown: the Burrard Street Bridge.
The Burrard Bridge opened 'with a snip of golden scissors' on Canada Day, July 1, 1932. The MOV has several items which capture this opening day, including the "Burrard Bridge Rose Bowl" presented to assistant City Engineer William Brand Young in 1932. No pictures are posted yet, but you can just imagine its shining splendor: Victorian, silver plate, decorated with an ornate fruit and vine border and finely engraved with "Souvenir of the Opening of the Burrard Bridge July 1st 1932".
I love this photo from the Vancouver Archives, which seems to capture the excitement of the day – a gathering throng out to test the new bridge and parade their Sunday best. Gentlemen in suits, caps, and fedoras; Ladies in frocks and cloche hats; Couples arm in arm; A lad on his bike…perhaps one of the first cyclist to cross?
 

Head engineer John R. Grant and Architect George Lister Thornton Sharp designed the bridge so that boats could get through safely while cars passed overhead. Preserving an unobstructed view was another key concern. According to the Burrard Bridge Heritage Study (Donald Luxton, 2001), the handrails were structured so that vehicles driving between 40 and 64 kilometers an hour could still enjoy the beautiful bay thanks to a "stroboscopic" visual effect.
The decorative bridge towers have inspired speculation and urban myth over the years. Is there a hidden gallery or office space up there in the middle of the bridge? What about the mysterious spaces arching in between the towers and those small windows peering onto the traffic below? It's tempting to imagine…but apparently nothing much is going on there. In fact, it's an elegant way to conceal some necessary steel support structures.
Photo by cmh2315fl on Flickr
Those special art deco details on the surface do have a story to tell. The boats jutting out at each side are crowned with the busts of Captain George Vancouver and Sir Harry Burrard. The large pylons at each entrance emulate a flaming torch. Bridge engineer John Grant designed these torches as a tribute to Canadian prisoners of war (from World War I), imagining them huddled around open fires in their prison camps.
Thanks to an avid Vancouver collector (Doreen Margaret "Peggy" Imredy), MOV hosts a fascinating assortment of over 3,500 pieces relating to Stanley Park. This extensive collection includes post card views of the Burrard Bridge from 1932, 1978, and 1999. By comparing these images, you can see how our natural and urban landscapes have changed. It's also striking to see how camera technology and visual taste trends have changed. Today you can catch an almost live view of bridge and sea (updated every 5 minutes) on the Katcam.
Follow the Bright Burrard Banners to MOV! If you're a Kits commuter, you'll notice new MOV street banners decorating your route from the Burrard Bridge south to Broadway. Why not take a refreshing pause and follow that trail to the MOV? We're in the distinctive 'building that looks like a spaceship / Haida hat' [find it in the images to the right] with the famous crab fountain out front.
We're also right in the midst of beautiful Vanier Park, so you can make a day of it… Fly a kite, plan a picnic or just enjoy the city views and sea breeze. Then pop into MOV for a fun event or peruse our Art Deco Chic exhibition and see if you can appreciate the stunning links between art deco fashion and architecture.