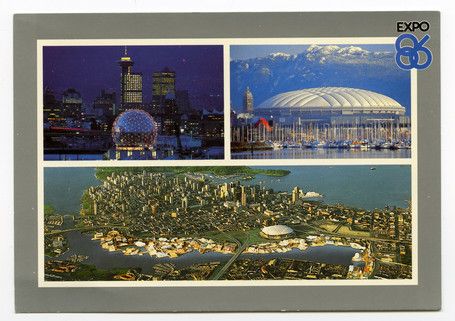 Even for a forward-looking city, Vancouver seems to be on the verge of some particularly big changes this week. Maybe it's because we just finished watching a Franklin Templeton commercial which features a decidedly Vancouver-shaped, futuristic city, but this week's MOVments has us thinking about what the city is going to look like in 5, 10, or 20 years. Check out these links for some clues to what might be in store.
Floating Houses (Maybe...) Vancouver's new Task Force on Housing Affordability will present its second set of findings and recommendations to City Council tomorrow (June 27). One of the suggestions that's gotten a bit of press involves converting container ships into low-income, floating houses. Cool? Oh yeah. Feasible? We'll have to see.
Art Spaces in Unexpected Places. A new art space called The Nines at the former Budget car rental office at Pender and Abbott could be part of a larger trend towards more studios and art spaces in the city. The Tyee explains that the city recently approved a plan to  convert a number of former industrial spaces into art studios. Artists, makers, and multi-media-ers all across Vancouver are optimistic.
A Leader in Refugee Care. As new laws make life more difficult for many refugees in Canada, Vancouver will become home to a world-class Welcome House Centre for people escaping dire circumstances in their countries of origin. The Immigration Services Society of B.C. plans to combine a variety of services including short-term housing, language training, and medical care at the facility that will be built at 10th and Victoria.
Life Without Luongo (Maybe...) Speculation abounds over where Vancouver Canucks goaltender Roberto Luongo will end up as the NHL draft finishes this week. Although backup goalie Corey Schneider becomes a free-agent after July 1, opening him up to offers from other teams, the Canucks' manager maintains that they won't be rushing to make any decisions about trading Luongo. And, while you're in a sporty state of mind, check out this little article about the Vancouver Canadians minor league baseball team and what they're doing to help the Toronto Blue Jays in the major league.
At the MOVeum:
Sunday, July 1 (Canada Day) - All general admission is FREE
June through September 30 - Reading the Riot Boards exhibit
[Image: Expo '86 Souvenir Postcard from the MOV collection H2008.23.2501]