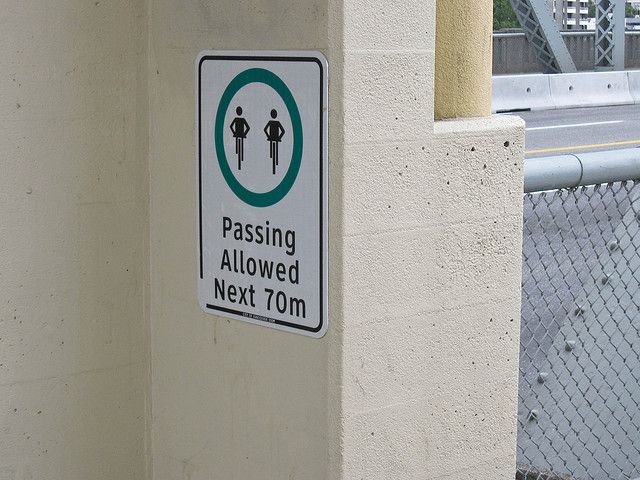 Innovators, thinkers, and trailblazers across the city are rejoicing at the news that the ever-popular speaker series, TED, is moving its headquarters to Vancouver in 2014. But that's not the only kind of talk happening around town this week: the city held open houses last week surrounding new proposed bike lanes that may make access to the MOV and Point Grey much safer, complaints are flying around a failed energy-efficiency program, and after much discussion, the city will be responding to a recommendation made by the B.C.'s missing women inquiry. Of course, after all of the talk is done, we're hoping to see some very real results, practical solutions, and measurable progress.
Bike Lane Buzz. 
Chances are if you've ever ridden a bike or walked the streets near the MOV you've encountered high traffic volumes and at least a couple inconvenient crosswalks. A city proposal shopped around at three open houses last week aims to change this. 
As the city website states,
 "The Point Grey Road - Cornwall Avenue Corridor Active Transportation Project proposes creating a safe, convenient and comfortable connection for pedestrians and cyclists between Burrard Bridge and Jericho Beach." You can find the all the proposed solutions 
here
 and can join the conversation by taking a survey 
here
.
Home Energy Loan Fail.
 A loan program for homeowners looking to reduce their house's carbon footprint looks as though it will no longer be offered by the city. 
As The Vancouver Sun reports
,
 "Had the program worked as well as city officials and politicians hoped it could, it would have led to as many as 3,000 homes a year being retrofitted with high-efficiency furnaces, hot water heaters, windows and insulation." But complaints surrounding the loan ranged from interest rates being too high to feeling that it wasn't worth it to extend the maximum amount, $10,000, over a 10-year period.
As it stands, it's unclear if the city will continue to be involved in the program. 
Sex Trade Liaisons. 
Meanwhile, 
the city will be hiring two liaisons to work with the sex trade community
 following 
commissioner Wally Oppal's recommendation. As the Georgia Straight explains, the new employees will liaise with the city, community groups, police, and those involved in survival sex trade to prevent and reduce violence. However, another of Oppal's five recommendations is currently being neglected: the WISH Drop-In Centre which provides 24-hour emergency services to women is suffering a lack of funding which Mayor Robertson finds concerning. Task force members and city staff will meet again in June to discuss solutions and their progress. 
At the MOVeum: