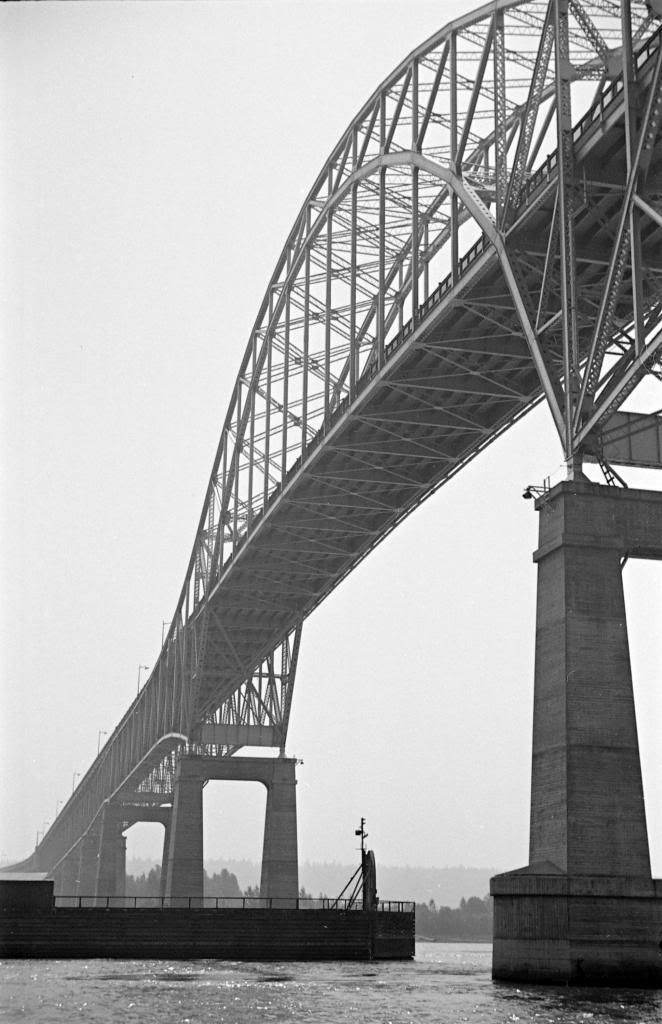 This week Gordon Price's post about 
the worst streets in BC
 (that's right, Vancouver's own BC Parkway bike path comes in second on the list) got us thinking about bumpy roads more figuratively. From uneven law enforcement when it comes to jaywalking, to a bridge that's on its last legs, to a neighbourhood that could use a bit of a shake up, we're exploring the cracks and rough edges in our rugged city. 
The High Price of Crossing the Street in the DTES. 
The Vancouver Police Department is getting flack from DTES advocacy groups who are calling them out for seemingly 
discriminatory policing practices around jaywalking
. Pivot Legal Society and Vancouver Area Network of Drug Users point to the fact that over 2,000 tickets have been handed out over the last four years in the DTES, compared to 
zero
 over the same period in Kerrisdale and Dunbar. 
How to Solve a Problem like the Pattullo. 
So the Pattullo Bridge that connects New West to Surrey is getting old. Like 75 years old to be exact. 
And lately it's become a bit of a hazard. 
Options being shopped around for its replacement range from a pedestrian/cyclist-only route, to an 8-lane bridge, to just getting rid of it all together. 
A Neighbourhood Less Travelled. 
So, while foreign investment driving up housing prices may be 
a myth
, the fact remains that a number of condos in Coal Harbour (and other areas) are occupied by part-time residents. What does this mean for the culture of the neighbourhood? Well, quieter streets, but also less lively streets and less opportunity for local business. More on 'Cold Harbour' 
here
.
At the MOVeum:
[Image: Pattullo Bridge, 1938. Courtesy of the City of Vancouver Archives, 
CVA 260-884
]