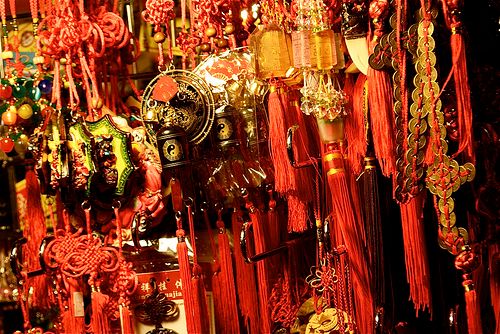 This 
new series
 from 
Inside Vancouver
 inventorying Vancouver neighbourhoods got us thinking about what it means to live in a city with distinct, geographically and socially defined communities. But as this week's stories reveal, our neighbourhoods are also fluid, permeable, shared spaces. Read on for a look at close-quarter living in Surrey's new micro-lofts, the new neighbours being brought together at the revitalized Chinatown Night Market, and a potentially major shift to a very central neighbourhood: the VAG's possible move from Robson to Cambie. 
Micro Communities. 
Micro-suites that are being called "Canada's smallest ever condominums" are now up for sale in Surrey
. The smallest units are 297 square feet and can include space-saving features such as murphy beds and built-in storage units for an extra cost. Speaking to the 
Province
, Charan Sethi of Tien Sher developers, highlighted their shifting model for apartment living: "We have to start thinking about what the next generation wants...[They want] a pad of their own that they can call their home. They don't entertain at home ... their dining room is actually restaurants." Just how these tiny condos might affect the ways we interact with each other, inside and outside of them, remains to be seen.
Mixing it Up at the Night Market. 
Tannis Ling of Bao Bei restaurant and current managing director of the Chinatown Night Market has 
a new vision for the long-standing cultural institution
. She hopes that by incorporating vintage clothing booths, Rain City Chronicle storytellers, hip hop karaoke, and other acts and vendors the summer market will attract a "wider demographic": "Chinatown is Chinese, but there's so many different neighbourhoods in the area. There's no reason why we should appeal to strictly a Chinese audience where there's all those other kinds of people around."
New Neighbours for the VAG?
 City Council is meeting with members of the public today regarding the potential move of the Vancouver Art Gallery to the corner of Cambie and Georgia, currently the site of a parking lot. There has been ongoing debate surrounding the move with critics skeptical of the gallery's ability to raise funds for the move and operation of the new building. For more information on the issue check out the complete recommendation report 
here
. Whatever the outcome, using the site as
anything
other than a parking lot makes sense to us.
At the MOVeum: