Talk & Tour: The Roots of Happiness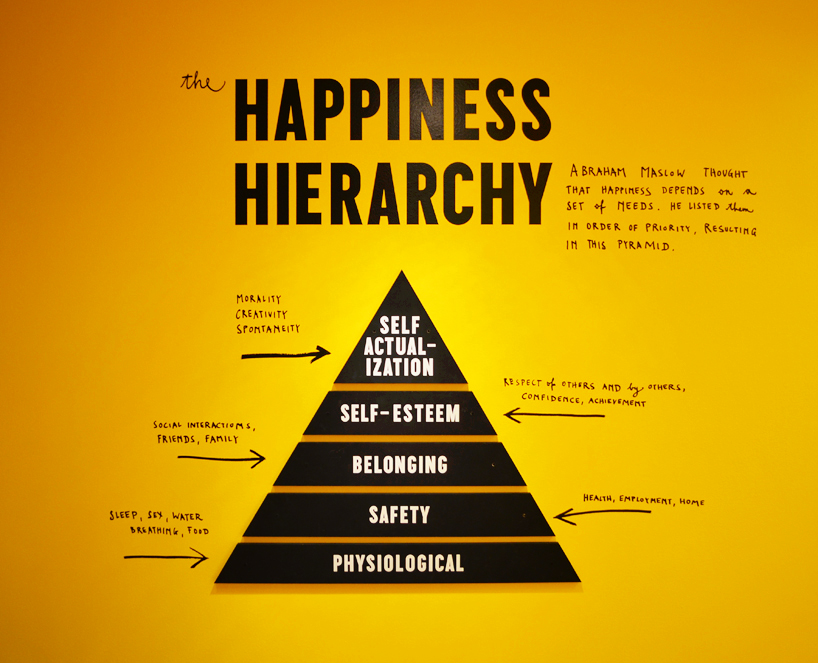 Talk & Tour: The Roots of Happiness
Stefan Sagmeister: The Happy Show is one of the largest exhibitions in MOV's 120-year history. It transcends the boundary between art and design. It takes over museum galleries and in-between spaces – stairwells, hallways, and restrooms – in order to ask: what makes us happy?
How do choices, nature, spirituality, and the conditions of children's lives impact happiness? Psychological researcher Dr. Mark Holder of the University of British Columbia will discuss this question. During an interactive exhibition tour, Dr. Holder will explain his positive psychology research.
Please note that the exhibition includes adult themes and content.
Date: Thursday, July 2, 2015
Time: 7:00pm
Admission: Adult $14 | Seniors & Students $11 | Youth $8 | MOV Members Free
Get Tickets: https://rootsofhappiness.eventbrite.ca
Stefan Sagmeister: The Happy Show is organized by the Institute of Contemporary Art, University of Pennsylvania, curated by Claudia Gould. Stefan Sagmeister: The Happy Show has been supported by The Pew Center for Arts & Heritage. Additional support provided by The Chodorow Exhibition Initiative Fund; The Horace W. Goldsmith Foundation; The Dietrich Foundation, Inc.; the Overseers Board for the Institute of Contemporary Art; friends and members of ICA; and the University of Pennsylvania.
The Museum of Vancouver is grateful to the partners, sponsors, and institutional funders that made it possible to share Stefan Sagmeister: The Happy Show with you: